Tacostealers's Profile
"It's better to be an open enemy than a false friend..."
FIRST NAME
Pablo
MOOD
Acephalous
STATUS
Active
BIRTHDAY
04 May 1997
STATUS
GENDER
Wii CODE
0000-0000-0002-9697
3DS CODE
LAST LOGIN
11 May 2013
MEMBER SINCE
14 Feb 2010
SAVII POINTS
2573
SAVII BUCKS
0
Tacostealers's Biography
Welcome to my profile!
My name is Pablo.I get on quite a lot now since i got Wi-Fi for my house.I love dancing,singing,playing piano,playing my DSi, and WRITING!I have written short stories about pokemon and i really want to write a musical,so ideas?I have Pokemon White incase anyone wants to trade i also paint so check me out.
I have a black alter ego, her name is Quannisha. DON'T MESS WITH QUANNISHA AND NEVER TAKE HER CHICKEN!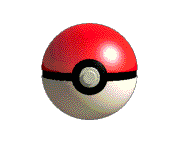 Wii, Nintendo DS, Nintendo DSi are ™ Nintendo Co. Ltd. Opera is a product of Opera Software ASA. This website is ©2009-2012 Daniel Gump. All rights reserved. Members are responsible for their own content. No account information will be given to third-parties.