Keendrick's Profile
"I am the adversary of a dominant race of zealots. I am the kind that doubts the unreason"
FIRST NAME
A.
MOOD
Necrogenic
STATUS
Active
BIRTHDAY
18 Jun 0666
STATUS
Single
GENDER
Male
Wii CODE
69
3DS CODE
420
NINT NETWK ID
LAST LOGIN
17 May 2018
MEMBER SINCE
16 Oct 2010
SAVII POINTS
2687
SAVII BUCKS
0
Keendrick's Biography




Welcome to my nightmare.

I love music and going to concerts. I play guitar and bass.


My favorite bands are:
-Type O Negative
-Ministry
-Rotting Christ
-Watain
-Inquisition
-Mayhem
-Carcass
-Dissection
-Septicflesh
-Skeletonwitch
-Deströyer 666
-Beherit
-Revenge (Canada)
-Cryptopsy
-Blasphemy
-Immolation
-Incantation
-Marduk
-Akercocke
-Code Orange
-Nine Inch Nails
-Burzum
-Kreator
-Tool
-A Perfect Circle
-Ghost
-Kyuss/Queens Of The Stone Age
-KMFDM
-Fear Factory

And many more, ask me.

Yes, I'm back, and I've just put a spell on you.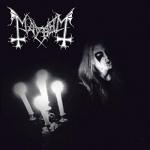 Keendrick's Blogs
No Blogs Found
Wii, Nintendo DS, Nintendo DSi are ™ Nintendo Co. Ltd. Opera is a product of Opera Software ASA. This website is ©2009-2018 Daniel Gump. All rights reserved. Members are responsible for their own content. No account information will be given to third-parties.