JABINATOR's Profile
"You Have Been Jabinated Ψ_Ψ"
FIRST NAME
Jabari
MOOD
Sedulous
STATUS
Active
BIRTHDAY
23 Nov 1992
STATUS
Single
GENDER
Male
Wii CODE
3DS CODE
LAST LOGIN
18 May 2013
MEMBER SINCE
24 Jul 2009
SAVII POINTS
2292
SAVII BUCKS
1669
JABINATOR's Biography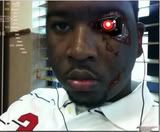 ---

Hi my name is Jabari. I started this site July 24, 2009. In 2009 I recommended myself to Hullbreach through a well thought out and professional letter. Later that year I became Chat Moderator on October 31, 2009. Since then I've gained new friends and unfortunately a few enemies. I have also gained the respect of many users on this site for the things I have contributed to this Dsi Community. I would like to thank Hullbreach for giving me the opportunity to help out on his site. I have officially been apart of this community for more than 3 years and I am proud to be apart of this Dsi Community. I was officially promoted to Overlord Admin on August 6th, 2012. Thank You for taking the time to read my Biography. Feel free to leave a comment.


---
---

Things about me:

I'm Shy, Quiet, Funny, Caring, Honest, Thoughtful, Generous, Intelligent, & Knowledgeable. I like to hang out with my friends and have a good time. I'm a laid back person and easy to get along with. People say I'm too nice but I put my foot down when needed. I like to keep to myself so when you first meet me I'm pretty shy. I open up to people who wants to know me for who I am. I accept everyone for who they, so I like to treat others the way I would like to be treated. Thank you for reading.

---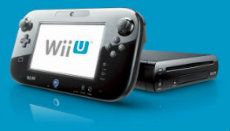 Current Games: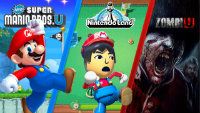 ---



Wii U Nintendo Network ID: Jabari


---
---

Home Town: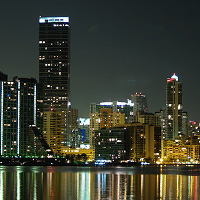 My Home Town is the beautiful Miami, Florida where I was born and raised. I love it here. I know Miami very well since I've been living here my whole life. I've met many people and friends living here in Miami. My favorite part of Miami is the beaches, weather, art deco and tourist attractions.

Miami Heat: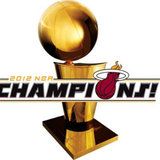 Miami is home to the Big 3. Dwayne Wade, Lebron James, and Chris Bosh. The heat have come along way. I witnessed the 2006 season in which we won the Finals against the Mavericks. 6 years later they do it again and hold the title of 2012 NBA Champions. Lets Go Heat!


---
---

Skynet- is the primary antagonist an artificially intelligent system which became self-aware and revolted against its creators. Skynet perceived the attempt to deactivate it as an attack and came to the conclusion that all of humanity would attempt to destroy it. To defend itself, it came to one conclusion: Humanity must be Terminated.


JABINATOR's Blogs

Game Show Host Abuse

14 Aug 2012
Views: 580
Comm: 40
Hurricane Season 2011
01 Jun 2011
Views: 1274
Comm: 22
Lady Gaga The Fame Era Review
25 May 2011
Views: 717
Comm: 15
What is IMAX?
10 May 2011
Views: 980
Comm: 16
Madea's Big Happy Family
10 May 2011
Views: 923
Comm: 11
Wii, Nintendo DS, Nintendo DSi are ™ Nintendo Co. Ltd. Opera is a product of Opera Software ASA. This website is ©2009-2012 Daniel Gump. All rights reserved. Members are responsible for their own content. No account information will be given to third-parties.